BALTIMORE, MD
INFO@BIGTIMINGCOMEDY.COM
Everyone continues to love the antics and comical chemistry that the founders of Big Timing Comedy (Eric and Stefan) have, so to expand the ability to share that humor we decided to create this podcast based on comedy road trips. Check out this fun loving road trip of a podcast with Paco (Stefan) and Balls (Eric) and any guest they can coax into the car ride with them! We talk about anything from sports, clowns, pop culture, music, movies, weird news, crazy life stories, stories of our comedy shows, etc. You never know what you're gonna get! So jump in and and enjoy the ride! All podcasts stream live video and audio every other Wednesday starting around 7:00PM. Watch and join the fun by sending instant messages!
Live Streaming and Chat Available & Audio Video Playback - http://www.ustream.tv/channel/bigtimingcomedy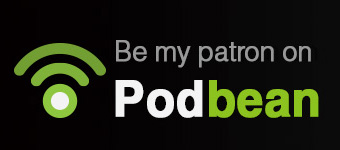 CrowdFunding! Become an honored Patron by donating a small contribution or alot, however much you'd like and be a part of the BTC experience and watch us grow! We will use these funds to reinvest into our Podcast as there are costs associated with it's production and so that we can continue to offer the ability to listen for free!! There are awesome prizes and perks associated with being a Patron. Click image below for details and to pledge!